Michele Marzulli
Libri dell'autore
Le strade del welfare. Sintesi delle principali proposte di riforma
digital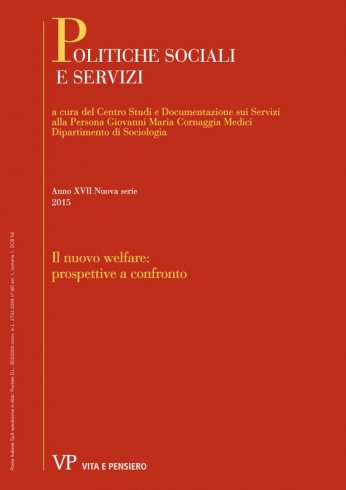 formato:

Articolo

| POLITICHE SOCIALI E SERVIZI - 2015 - 1
Innovazione e tradizione: il caso della Congrega della Carità Apostolica
digital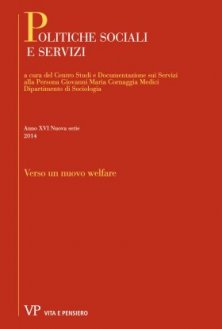 formato:

Articolo

| POLITICHE SOCIALI E SERVIZI - 2014 - 1
This essay is focused on a interesting case of social innovation for an ancient charity institution of the city of Brescia, Lombardia, Italy. The Congrega della Carità Apostolica, in fact, while it is a traditional religiously inspirited catholic congregation, nevertheless in the last years has changed its way of to be present in the local context as a social resource. In this new perspective, the Congrega is now a new actor of an innovative welfare system...
La governance multilivello e il ruolo dei Comuni. Il modello del welfare municipale di fronte alla crisi
digital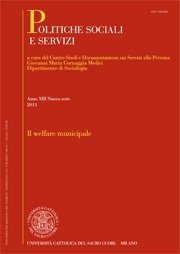 formato:

Articolo

| POLITICHE SOCIALI E SERVIZI - 2011 - 1
The historical evolution of the Italian welfare system seems to indicate an increasing level of responsibility of territorial governance. The municipalities are, in fact, the center of the management model of social policy and especially the reference point of a growing social demand for services. The perspective of the multilevel governance allows, however, identifying opportunities and constraints of municipal welfare. While the federal tax reform is still to be done, the municipalities are likely to suffer heavy reduction of national transfers because of the global economic crisis, which seems increasingly to seek cuts in welfare system. Only by following the constitutional model of subsidiarity, the Italian welfare system will emerge from the crisis with a profound renewal, closer to the needs of citizens.