Vita e Pensiero
Editoriale
digital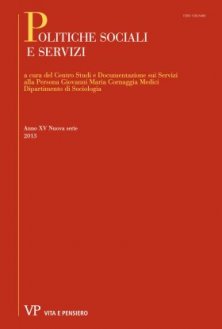 Un welfare plurale "radicale" come via di innovazione socio-istituzionale oltre la crisi
digital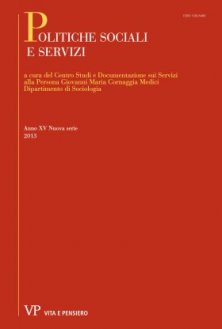 The article reflects on the acceleration of the process of pluralization of the Italian welfare system impressed by the crisis...
Il secondo welfare tra risorse scarse, nuovi protagonisti e innovazione sociale
digital
This article offers a reflection on the concept of second welfare. The analysis starts from the challenges to the traditional welfare state to investigate whether second welfare can be regarded as a solution aiming to propose interventions...
Sull'auto-costituzionalizzazione del Terzo settore. Quale auto-regolazione per le professioni del "sociale"?
digital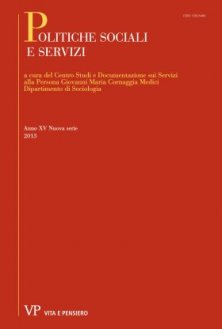 The article faces the question of social powers'self-regulation that emerge as a result of processes related to globalization, both at global, national and local level...
Gli assistenti sociali del Comune di Milano: una ricerca quantitativa sulla pratica professionale in tutela minori
digital
It is increasingly recognized that empirical research which illuminates what social workers actually do when present with children and families in real time has barely begun...
POLITICHE SOCIALI E SERVIZI - 2013 - 1
digital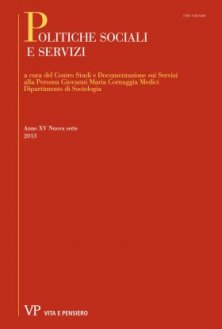 Fascicolo del 2013
POLITICHE SOCIALI E SERVIZI - 2015 - 1
digital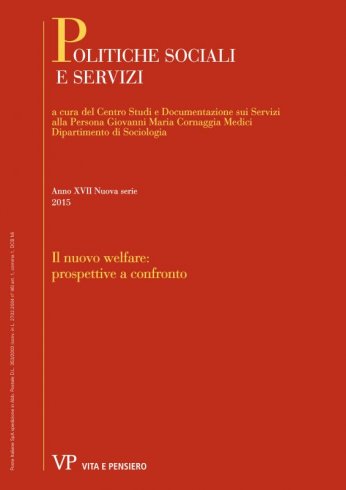 Fascicolo annuale del 2015
Presentazione
digital
Le strade del welfare. Sintesi delle principali proposte di riforma
digital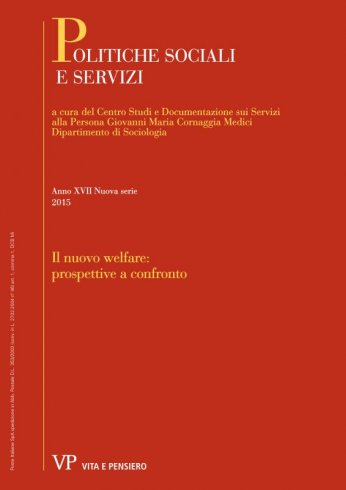 L'attuazione del principio di sussidiarietà nei servizi alla persona: problemi e prospettive
digital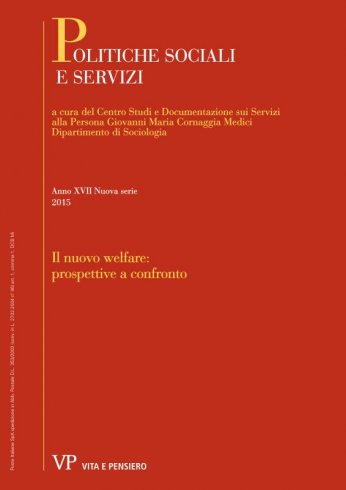 The essay starts from the thesis that the introduction of the subsidiarity principle in Italian Constitution took place in a form such that it can be interpreted on a theoretical level and implemented in practice in very different ways. Then shows how it prevailed in practice the outsourcing model and how this has created a number of problems which are causing negative reactions from relevant organizations of the same Third Sector. It proposes finally to experience a new kind of subsidiarity based on the principles of distinctiveness and appropriateness... ..
La Babele dei "nuovi welfare". È ancora possibile comprenderci?
digital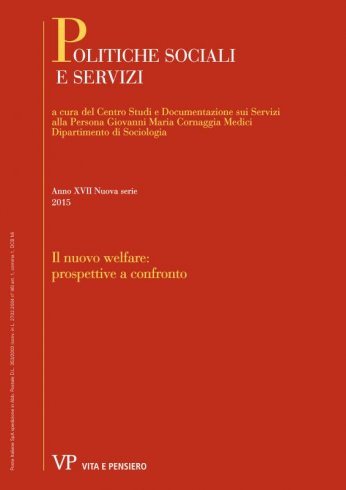 The paper analyses an apparent feature of the current Italian welfare system, that is, so to speak, the verbiage in the identification of remedies to and 'ways out' of its persisting crisis. Countless labels and bizarre phrasings offer just as many allegedly new approaches or models claiming to be able to magically overturn the feeling of frustration and stagnation that most of health and social organisations are experiencing in Italy and elsewhere...
Cittadinanza, welfare e democrazia: problemi e prospettive
digital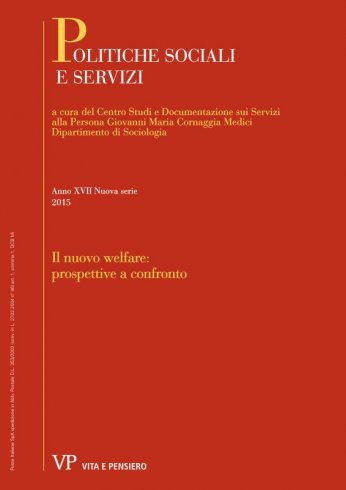 The welfare systems in the liberal-democratic countries are undergoing structural changes. Often their evolution also concerns paradigm shifts. In this essay we try to understand what and how the new challenges to citizenship (social) emerge, mainly in an economic, social, political and cultural context (mainly due to the globalization process) completely different from the past...